What
we do
With over fifteen years of excellence behind us, we specialize in custom designs, creating homes that reflect each client's unique vision and lifestyle.
Design
Creating a Personalized Floor Plan. We make sure that the design aligns perfectly with your lifestyle, preferences, and family needs.
Build
Crafting Homes for Neighborhoods or Acreages. Experience the artistry of our enduring craftsmanship, paired with a streamlined and enjoyable process that brings your dream home to life.
Renovate
Transforming Spaces for Your Lifestyle. From basements to additions, porches, and whole home remodels, we breathe new life into your existing spaces, enhancing functionality and charm.
Why

Stonegate Custom Homes?

At Stonegate Custom Homes, we take pride in more than just constructing houses; we create timeless living spaces through:
Open Communication and Transparency
We are dedicated to fostering clear and open communication throughout the entire building process. From the initial consultation to the final walk-through, we keep you informed, engaged, and involved, ensuring that your vision is brought to life in the most seamless and stress-free manner possible.
Expertise and Quality
Benefit from Andy's years of experience in crafting timeless homes. Enjoy a home built with meticulous attention to detail, using premium materials known for their longevity and superior quality.
Genuine Passion for the Craft
Building your home should be fun, and we have a genuine love for creating homes tailored to your family. Our highly detailed and organized process makes sure that this passion is channeled in productive ways.
Let us build the home you envision – a place where you can thrive, create, and celebrate life.
Contact us today to embark on an extraordinary homebuilding experience like no other.
Our Process –
Your Path to a Dream Home
Embark on your journey with Stonegate Custom Homes.
Our Process –
Your Path to a Dream Home
Embark on your journey with Stonegate Custom Homes.
Introduction & Building Relationships
Let's get to know each other and discover how we align our commitment to high-quality building materials and processes with your goals.
Identify the Perfect Lot or Land
Find the ideal location that aligns with your vision and lifestyle.
Plan Design
Bringing your vision to life. Collaborate with our team to transform your ideas into a draft plan.
Establish Design Specifications
Work closely with us and our experienced vendors to establish the unique design elements that reflect your style.
Home Plan & Bidding Agreement
Review the comprehensive home plan and simple bidding agreement.
Develop Floor Plans
Envision the layout of each room to optimize flow and functionality. Ideas and selections are combined into detailed blueprints.
Custom Bidding & Pricing
Receive a detailed bid and pricing package tailored to your budget.
Execution & Building
This same level of detail and planning is then excecuted during the home build, ensuring your dream home becomes a reality.
Testimonials
Don't take our word for it – let our satisfied clients share their experiences with you.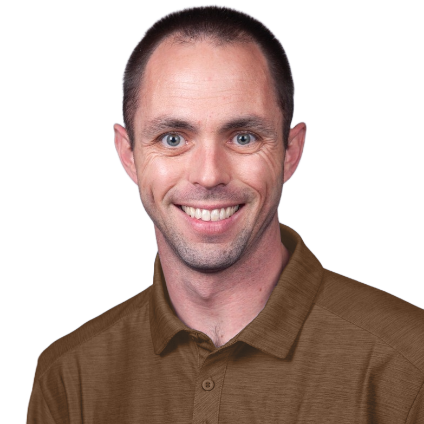 "Where Quality and Integrity are Honored"
Andy Becker
President at Stonegate Custom Homes
Without a doubt, Andy Becker of Stonegate Custom Homes is the finest general contractor I've had the privilege of working with. Throughout the entire building process, Andy displayed unparalleled transparency and diligence. His patience and kindness, especially when working with my mother, who suffered a stroke in 2019, was deeply appreciated. What sets Andy apart is his meticulous oversight of every crew, ensuring top-notch quality and addressing any minor details that needed attention. It's evident that he holds his work and company reputation in the highest regard. I wholeheartedly endorse Andy and will always seek his expertise for any home projects while I'm in Iowa.
MATT MAGSTADT
"We were lucky to work with Andy Becker with Stonegate Custom Homes as we finalized our home's custom build. Andy is knowledgeable about the homebuilding process, and his attention to detail when it comes to managing a project sets him apart. We'd recommend working with Andy."
AMANDA & ANDY WENDLING
"​Choose Stonegate Custom Homes! Andy is professional, organized, and gave us the best experience building our home."
HEATHER & TIM ROBERTSON
"​We are so glad to have worked with Stonegate Custom Homes to build our beautiful home. We were extremely impressed with Andy's knowledge and are so grateful for his valuable suggestions, thorough responses, and quick action every step of the way. He was extremely detailed, prepared, and consistently provided us with all the updates we needed throughout the entire process. Thank you for making us feel so involved and for helping us get everything we wanted in our new home!"
OLIVIA & ADAM ROHLFSEN
"We knew very little about the home building process and were honestly questioning whether or not it was something we wanted to take on. It took one meeting with Andy to realize Stonegate Custom Homes was going to be a perfect fit for us. I would compare working with Andy to working with a close friend or family member. He was always willing to take the time to answer our questions and address any of our concerns. We thoroughly trusted him, he knows his stuff, and he loves what he does. It was obvious he genuinely cared about building our future home. You really can't ask for more than that! We can't recommend him enough!"
JOSH & JEN BURGETT
"Our building experience with Stonegate Custom Homes exceeded our expectations. Andy has surrounded himself with a great team; the quality of their work was exceptional and customer service very professional. We would highly recommend Stonegate, and in fact — we already have!"
D. ROGERS
"We began working with Andy and Stonegate Custom Homes in 2020. From the beginning, Andy did an excellent job with our project. From plan design and customization, to explaining the options around construction financing. Once we broke ground, we were provided with a detailed schedule on when things would happen and what vendors to meet with for selections. At every step, Andy was there to answer any questions we had. We are extremely satisfied with the quality of the workmanship in our home and the attention to detail given. We felt like there was high integrity and transparency at every step in the process. All of the subcontractors and suppliers that we came in contact with were excellent to work with and were able to guide us in making decisions with confidence. If we were to build all over again, we would not hesitate to choose Andy and Stonegate Custom Homes."
AUSTIN & SARAH SPOONER
"​We are very grateful for our building experience with Stonegate Custom Homes. Andy is a builder who truly cares."
JOSH & MEGHAN HENNINGS
Discover

Our Most Recent Work
let's get in touch
Ready to turn your dream home into a reality? Let's get in touch today and start building the perfect home for you and your family!
Contact Us